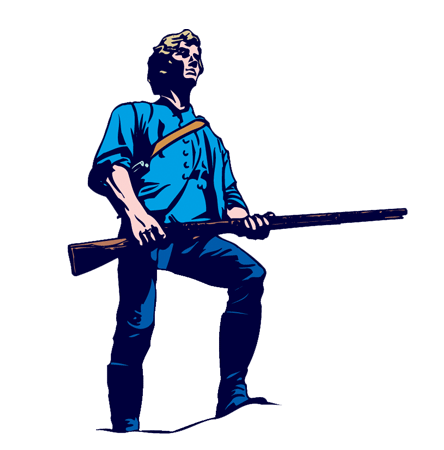 Minuteman Medical distributes disposal medical supplies, and was founded as a proud New Hampshire corporation in the fall of 1998. Starting with just 1 employee, we set out to become the premier medical supply company in the state. Our motto was and always has been to provide the supplies that our patients need when they need them. While other companies try to be all things to all patients, we at Minuteman strive to provide specific disposable products, and do it better than anyone else. That is why, for disposable medical supplies, there is no better choice than Minuteman Medical Inc.
Over the years, Minuteman has added numerous employees. We have become a leading provider of disposable medical supplies in the state and an outstanding member of the community. Our employees have participated in many events and drives that assist the less fortunate. From fund raising to walks, Minuteman and its employees continue to support worthy causes that help our citizens realize their potential. Moving forward we will continue to offer assistance to these organizations so that they can complete their missions. Minuteman Medical Inc. has distinguished itself as a leader in customer service and has been recognized for the dedication and the passion of its employees in providing quality, caring service to the customers it serves.
COMMITMENT TO EXCELLENCE.
Minuteman is accredited by Accreditation Commission for Health Care (ACHC) for compliance with a comprehensive set of national standards. By choosing a healthcare provider that has achieved ACHC accreditation, you can take comfort in knowing that you will receive the highest quality of care. If you have any concerns about the product or service that you receive from Minuteman, you may contact ACHC directly at 855-937-2242.
We are also fully approved to provide supplies to Medicare, Medicaid, and most third party insurance recipients throughout New Hampshire.
Office hours: 8am-4pm   Monday – Friday